DataStation has been designed to make managing sites efficient and effective. Regardless of the size of your portfolio, DataStation's site management capabilities scale with ease and ensure that you have a full view of every site's requirements and status.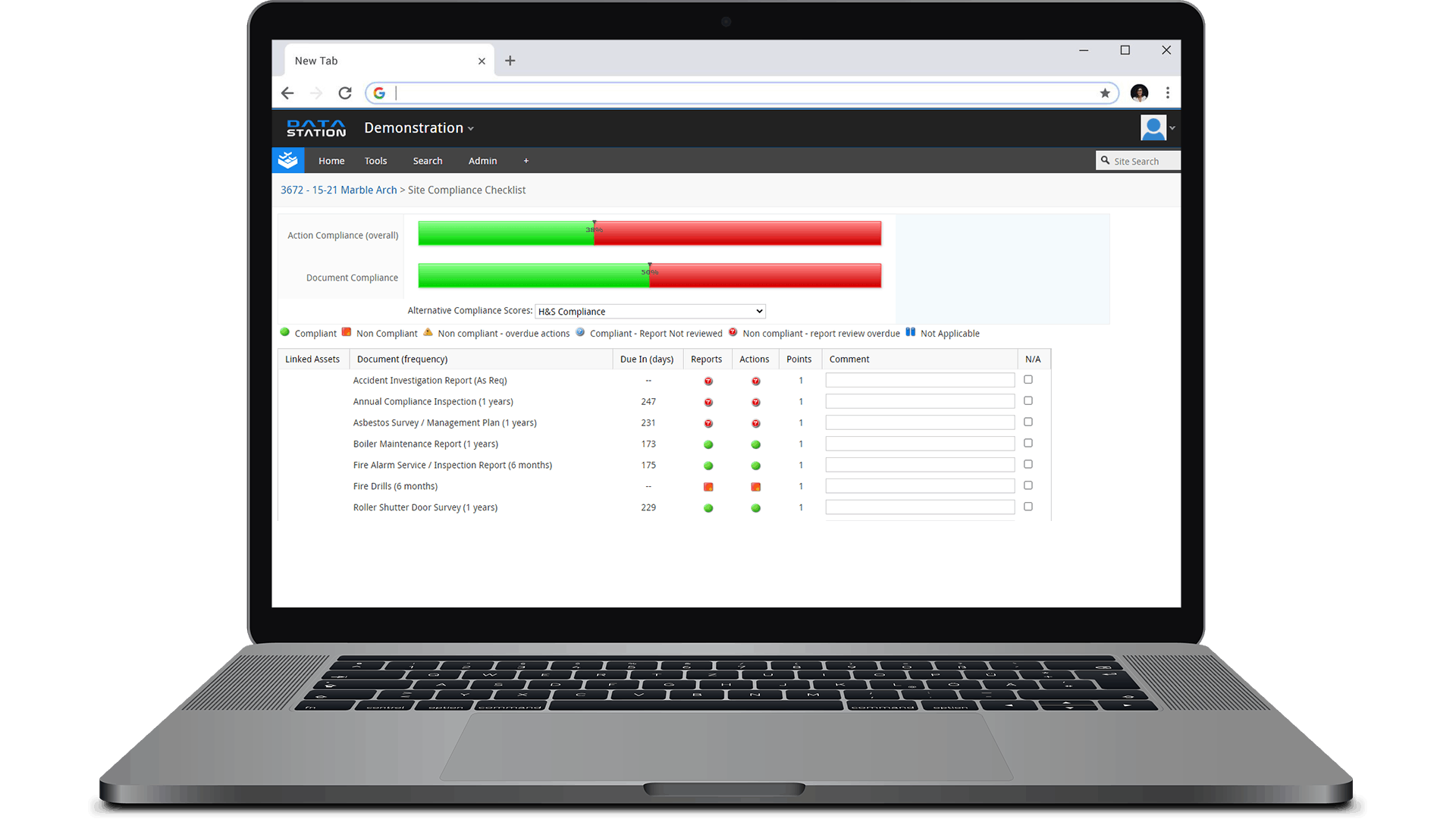 Site compliance reporting and scoring provide an easy way of seeing a site's compliance readiness.
The reporting is fully customisable, allowing you to show exactly what site compliance means to you and how close each site is to achieving it. It's also easy to see multiple layers of responsibility for large tasks, site documentation, and even individual actions.
The entire site management functionality displays data in an easy-to-interpret way, even if you're managing thousands of sites.
Manage audits, inspections, compliance tasks, documentation, and actions for every site with ease from a central dashboard, the site explorer.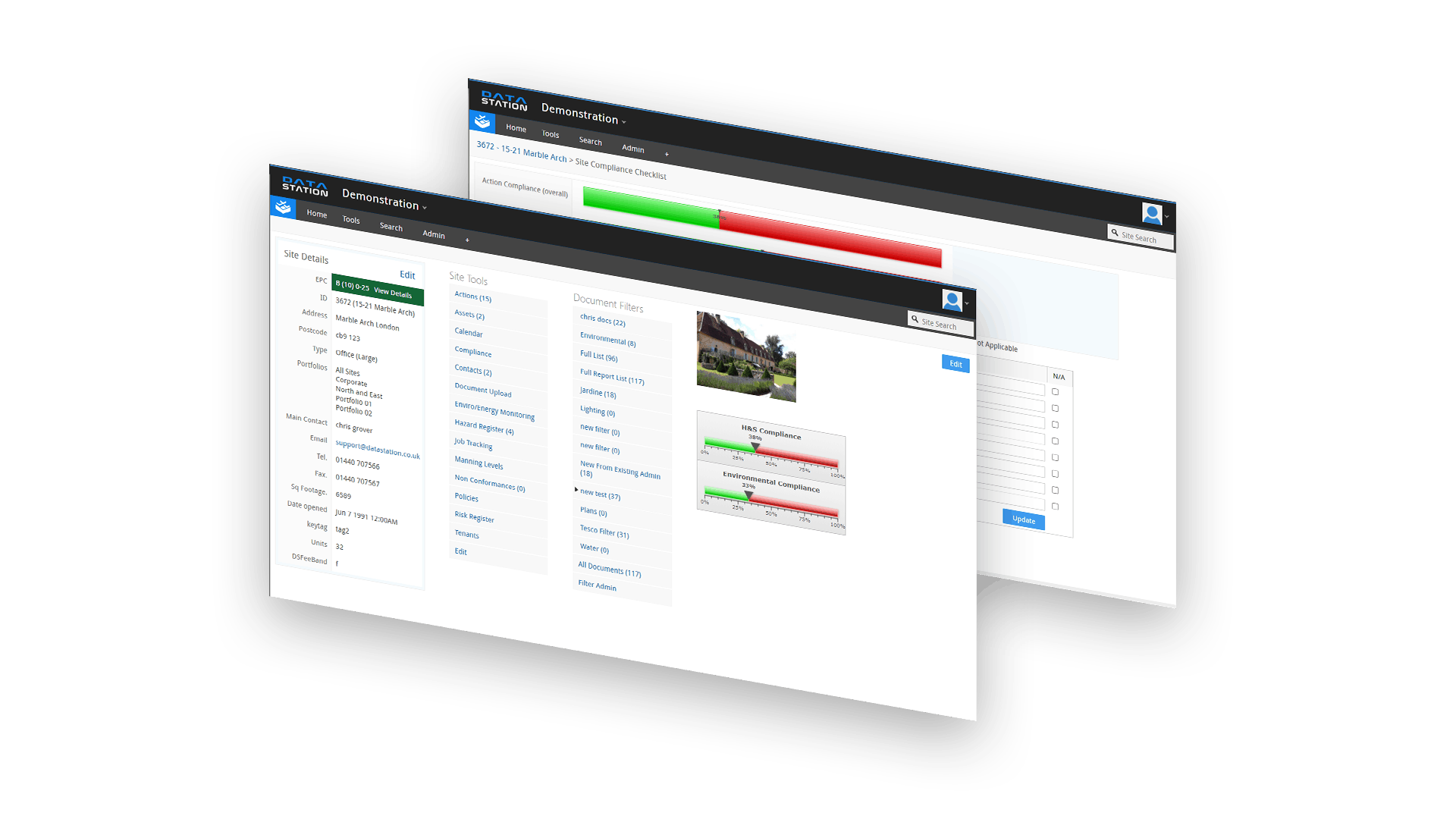 Book a demo or get in touch