One of the core modules of DataStation is the document management system. Tracking all documents and actions and enabling an audit trail is a big step in managing compliance.
Schedule, share and manage documents in DataStation
DataStation allows authorised users to upload, download and share any kind of document or file: from Word or Excel documents to images or CAD drawings. Documents and files are opened using applications installed on the user's device. This means there is no limit to the type of file that can be stored on DataStation.
Documents can be retrieved using the Quick, Basic and Advanced Search Tool. Searching can be performed against specific properties/sites, portfolios, even by specific surveyor, manager or contractor.
Overdue or scheduled documents can also be detailed by searching within date ranges for specific document types, for example, Health & Safety Audit or Lift Insurance Certificate.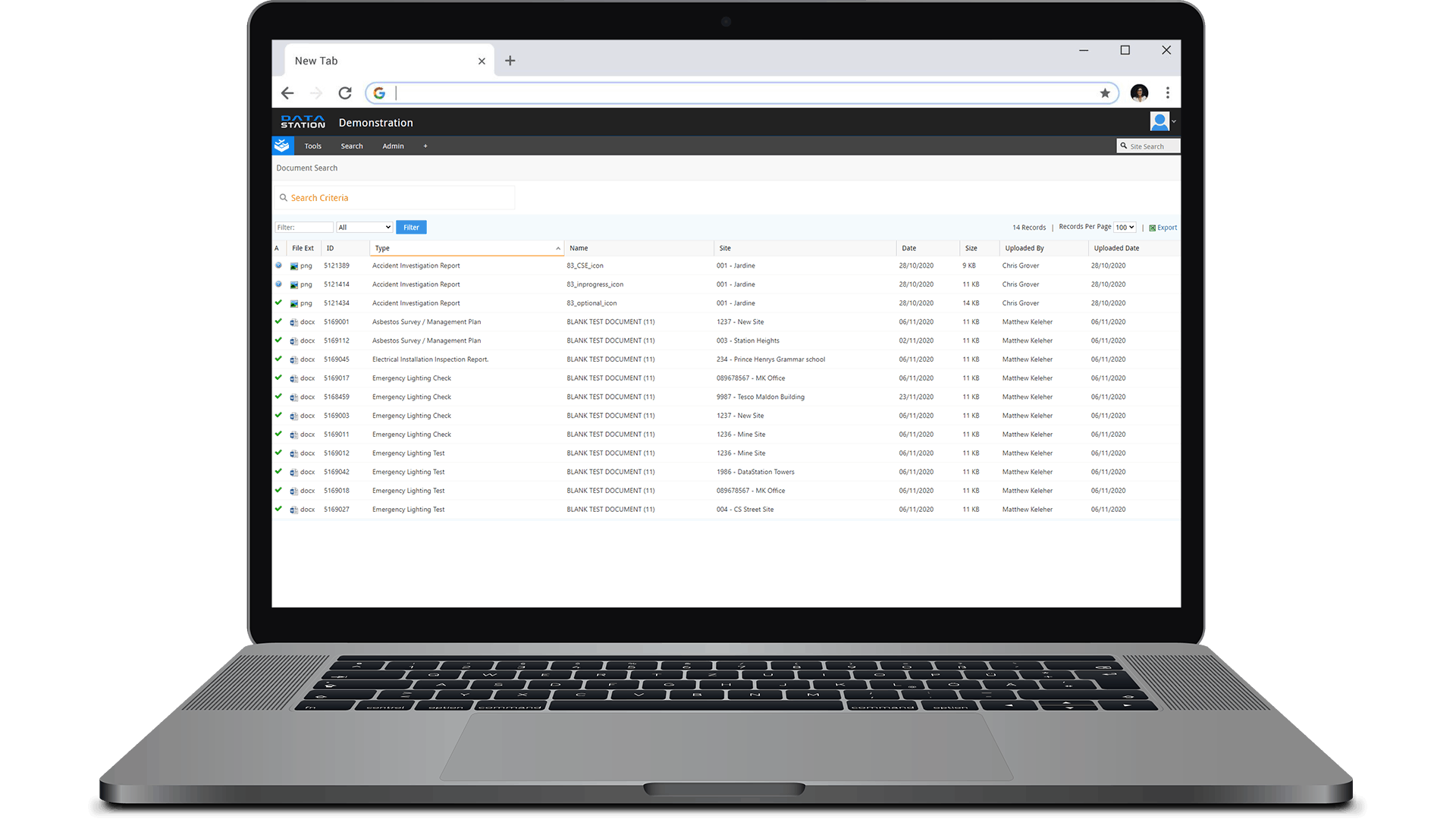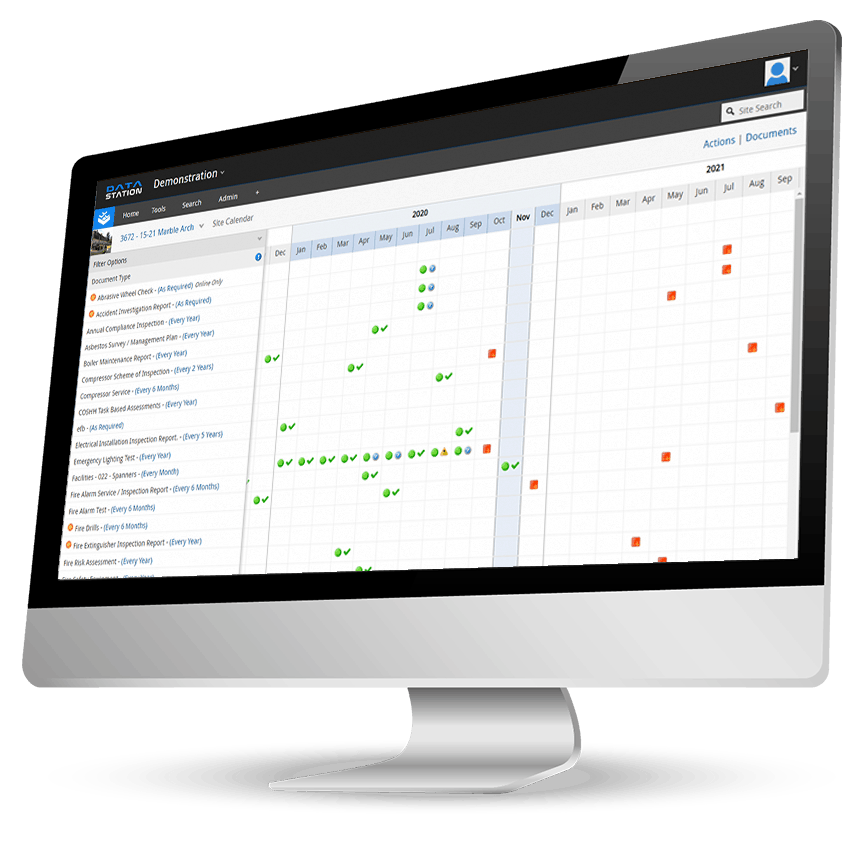 Property documentation is also represented via an intuitive calendar providing a useful snapshot of what is happening at the selected site. Users can quickly identify if any reports are missing as well as locating old reports with outstanding actions. Documents and Scheduled Visits/Documents are differentiated by green circles and red squares.
The system can also automatically update scheduled visits based on report frequencies and upload dates to ensure that repetitive tasks are completed throughout the year.
Book a demo or get in touch