Powerful Online Training Tools
Create bespoke online training courses, monitor employee progress and participation, set specific training rules and complex outcome pathways, and much, much more.
Online Training Courses Completed
Create custom, online training courses, or upload your own
With DataStation's powerful course builder, you can create bespoke programmes for any training requirement. Whether you're looking to digitise existing employee training or create new courses, DataStation lets you do it quickly and easily.
Courses can include multi-media, enabling you to include training videos, animations, interactive elements, and much more. This allows you to produce training courses that are immersive and lead to better information retention and pass-rates.
As well as creating your own, DataStation allows you to upload your SCORM courses from third parties. Save time and money by centralising your training courses within DataStation, rather than paying for other, disparate systems.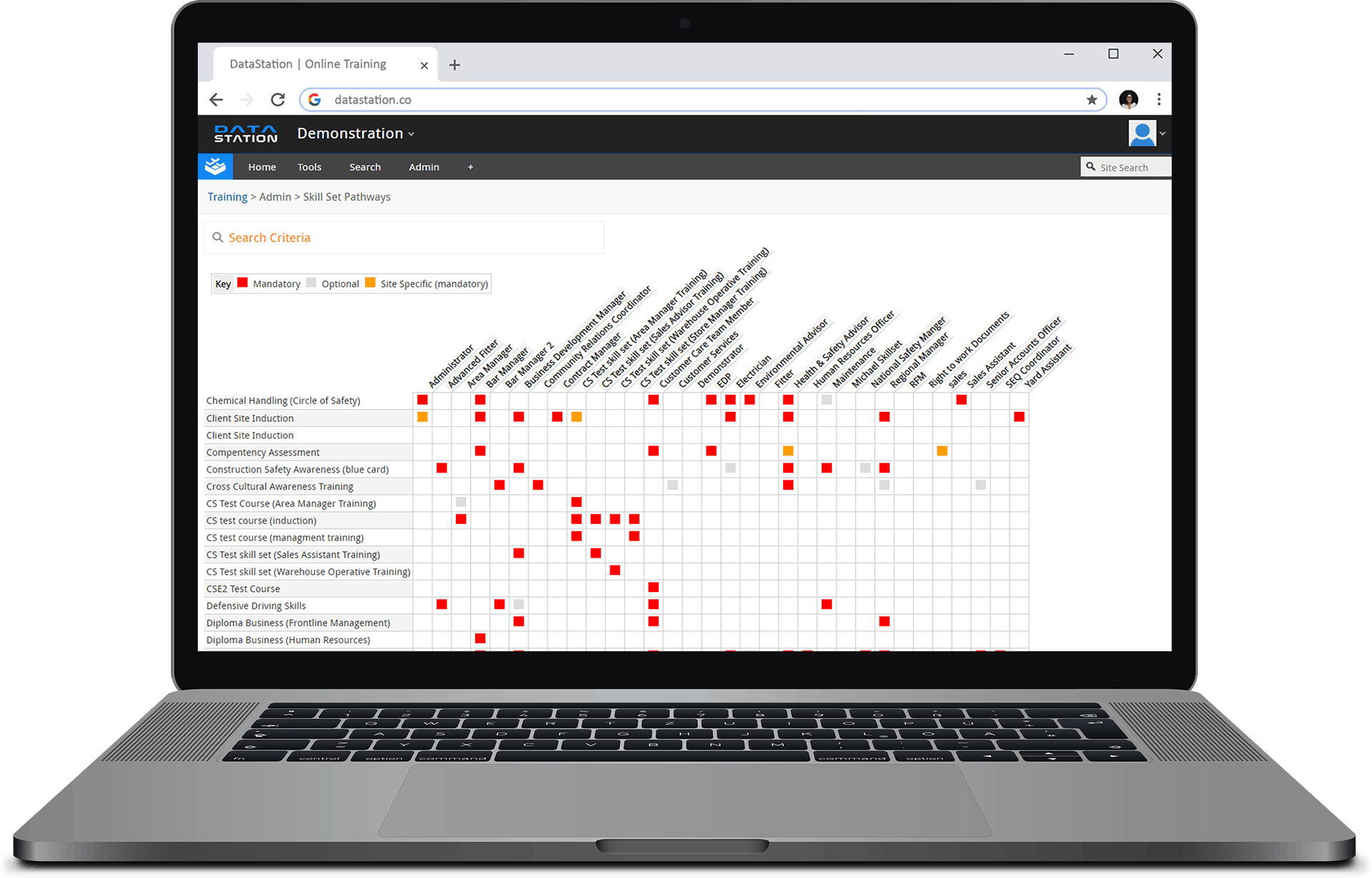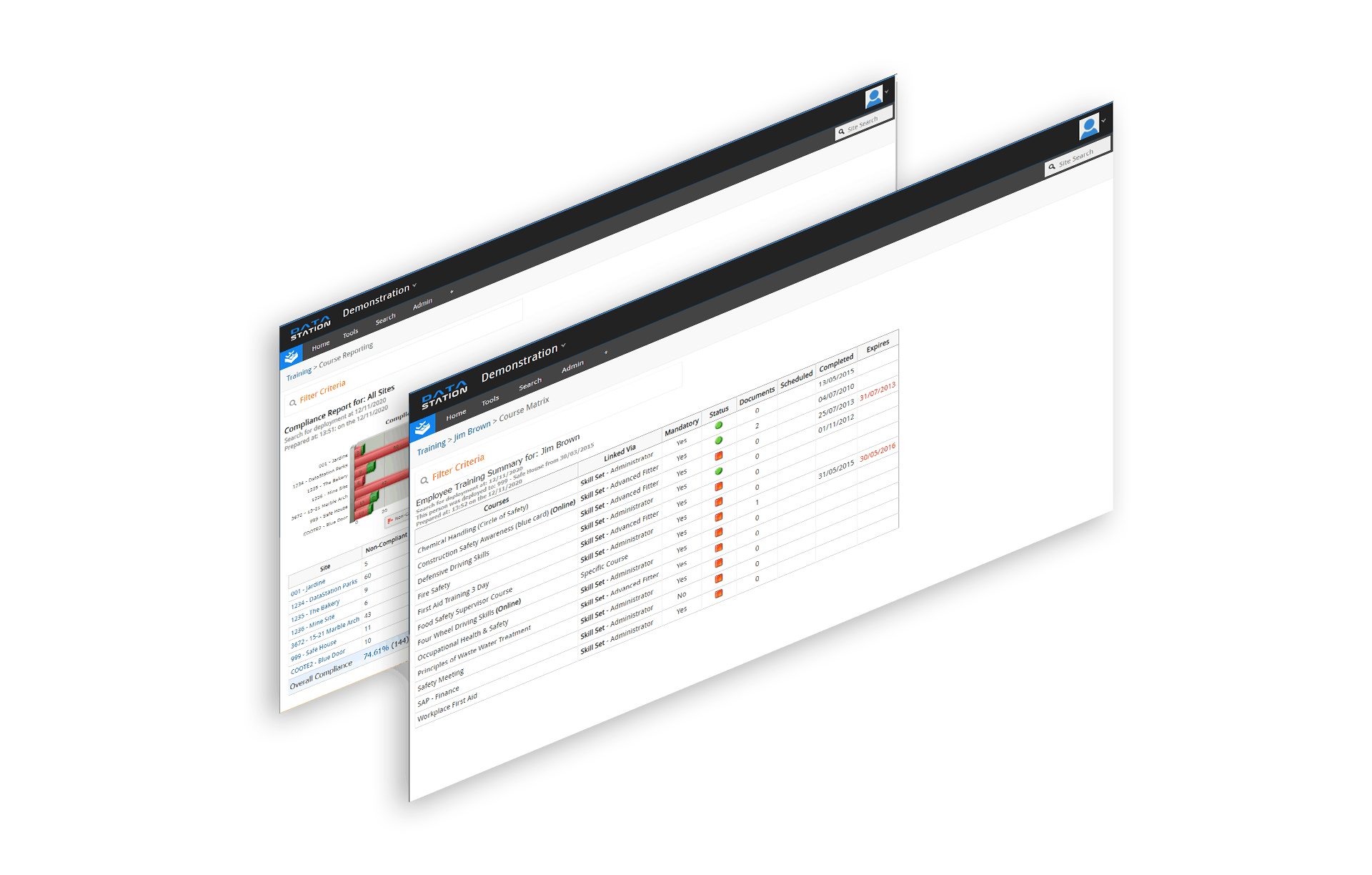 Insightful training reports and analytics
Monitoring employee progression has never been easier. DataStation's powerful reporting functionality enables you to see a full report for every employee, detailing training participation, scoring, time to completion, number of attempts, and much more. This data can be fed into individual employee charts or you can track progress by department, job role, and even company-wide.
Custom certification can also be created and stored in an employee's record when training is completed. Employee records never need to be updated manually due to automatic updating after any action is taken. You can also set email reminders within the training module to alert employees when it is time to complete a course.
Book a demo or get in touch