DataStation Compliance Management System
DataStation enables clients to track, manage and report Health and Safety, Environmental and Quality compliance across multiple sites. A flexible and easy to use system, DataStation can be tailored to each client's operating requirements, optimising business processes and reducing operating costs.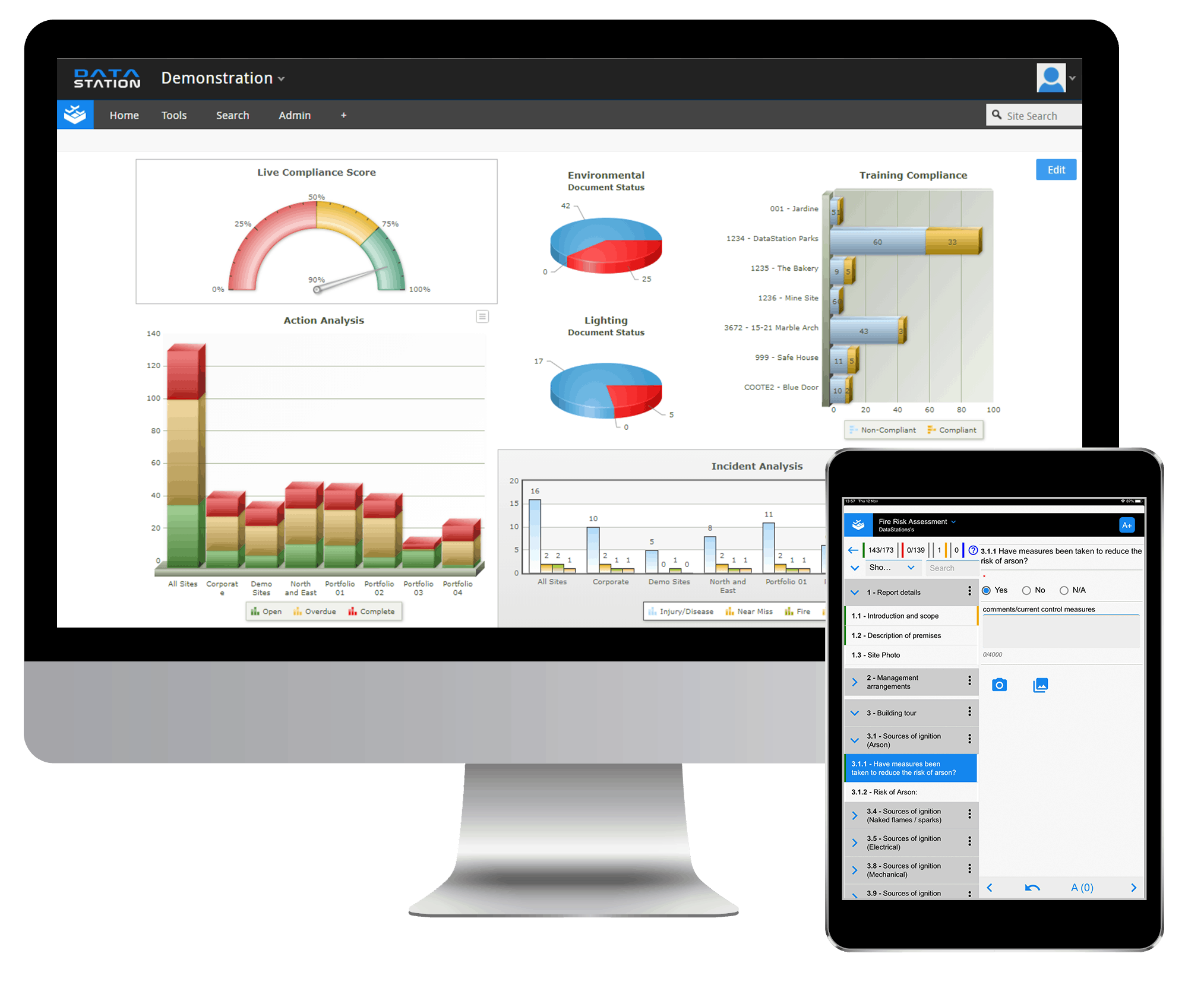 Trusted by over 28K users, with 33K+ sites managed worldwide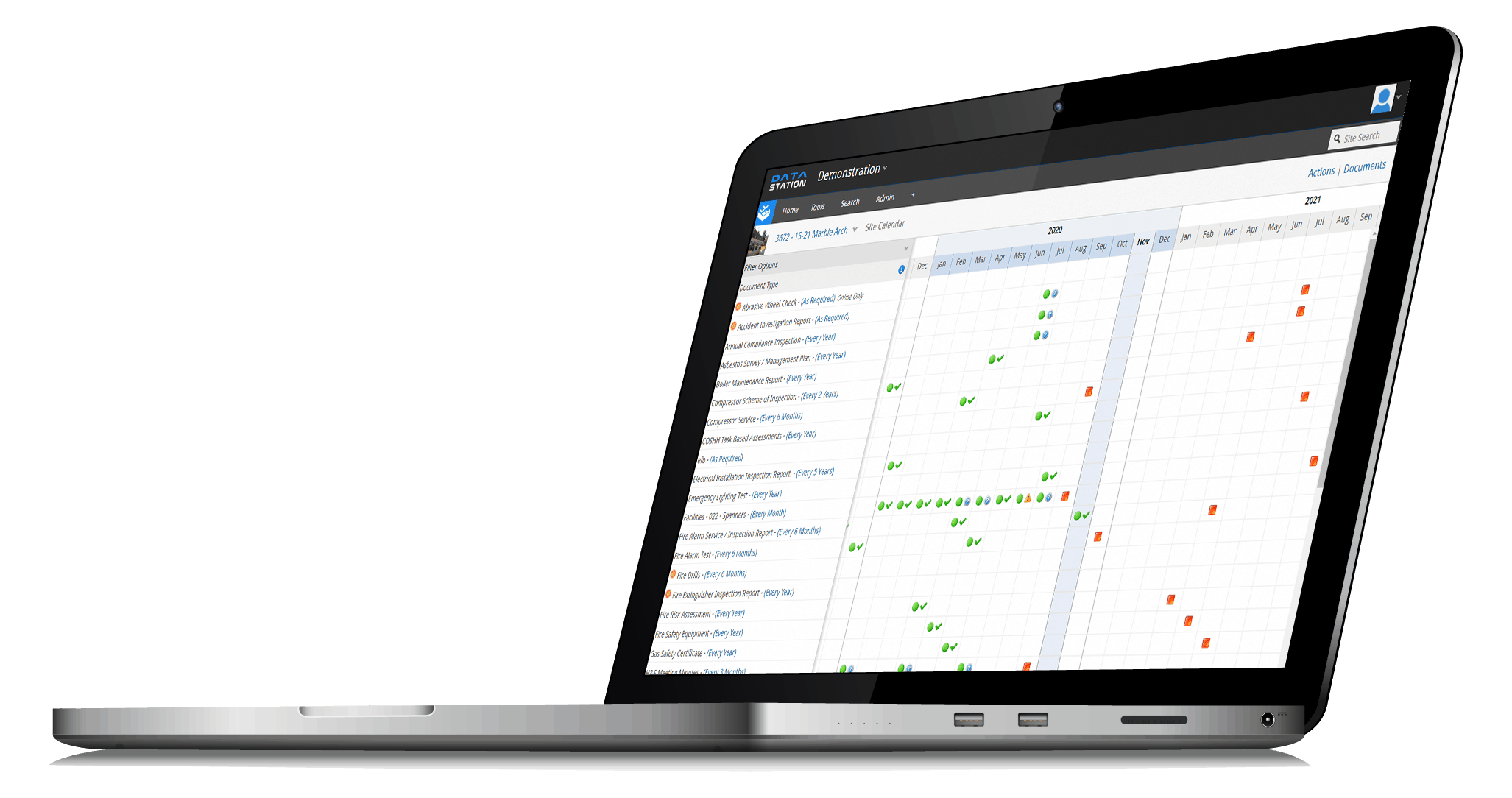 DataStation is an all-in-one solution that centralises and digitises your business processes. Whether you're a site manager, health & safety officer, or HR co-ordinator, DataStation has the tools and functionality to give you more control and more visibility of your business.
Powerful site management tools, a state-of-the-art document management system, comprehensive training functionality, rigorous employee management features, and many more await you with DataStation. Book a free demo today to find out how DataStation can revolutionise the way your business runs.
Configure the module with details of staff positions within your business with nominated training courses
Track and manage all staff training requirements in real time, be it class room training or online
Dynamic reporting makes it quick and easy to identify where and when gaps in training appear
Site explorer and compliance scoring & reporting enables easy portfolio management
Array of tools ensures even your most specific compliance processes are covered
Total customisation allows you to track and manage your critical compliance metrics
Powerful site calendar allows organisation and audit of health & safety inspections
Incident reporting system provides total management of all site incidents
Health & safety documentation is stored and control securely within the DMS
Site Management
Easy portfolio management and reporting, even across thousands of sites

Modular system allows you to manage niche processes specific to your business

Manage and assign audits, inspections, compliance, documentation, and actions for every site
"DataStation forms an essential part of our health and safety management system. It helps ensure all areas of our business are compliant, allows us to accurately report on our accidents, produce relevant statistical information for management and assist with our auditing processes. The support we receive is highly professional and the system has grown with us as a business."
– Group Health & Safety Manager, Mole Valley Farmers
Start revolutionising the way your business stores and manages information.
Book a demo today and find out why DataStation is the most powerful data and compliance management tool available.