DataStation has been designed to make the tracking and management of compliance easier. Whether you're a site manager, operations director, or compliance specialist, DataStation has the tools to ensure efficient and accountable compliance management across multiple sites.
Tracking all documents and actions and enabling an audit trail is a big step in managing compliance. DataStation offers the next level by analysing the information held. By performing a high level compliance check, based on bespoke parameters, it is simple to identify any gaps in compliance across large portfolios of properties.
The revolutionary compliance scoring system enables you to review the progress of each site under your remit. It shows gaps in compliance as well as who is responsible for each task. You can even add associated actions and monitor their completion in detail.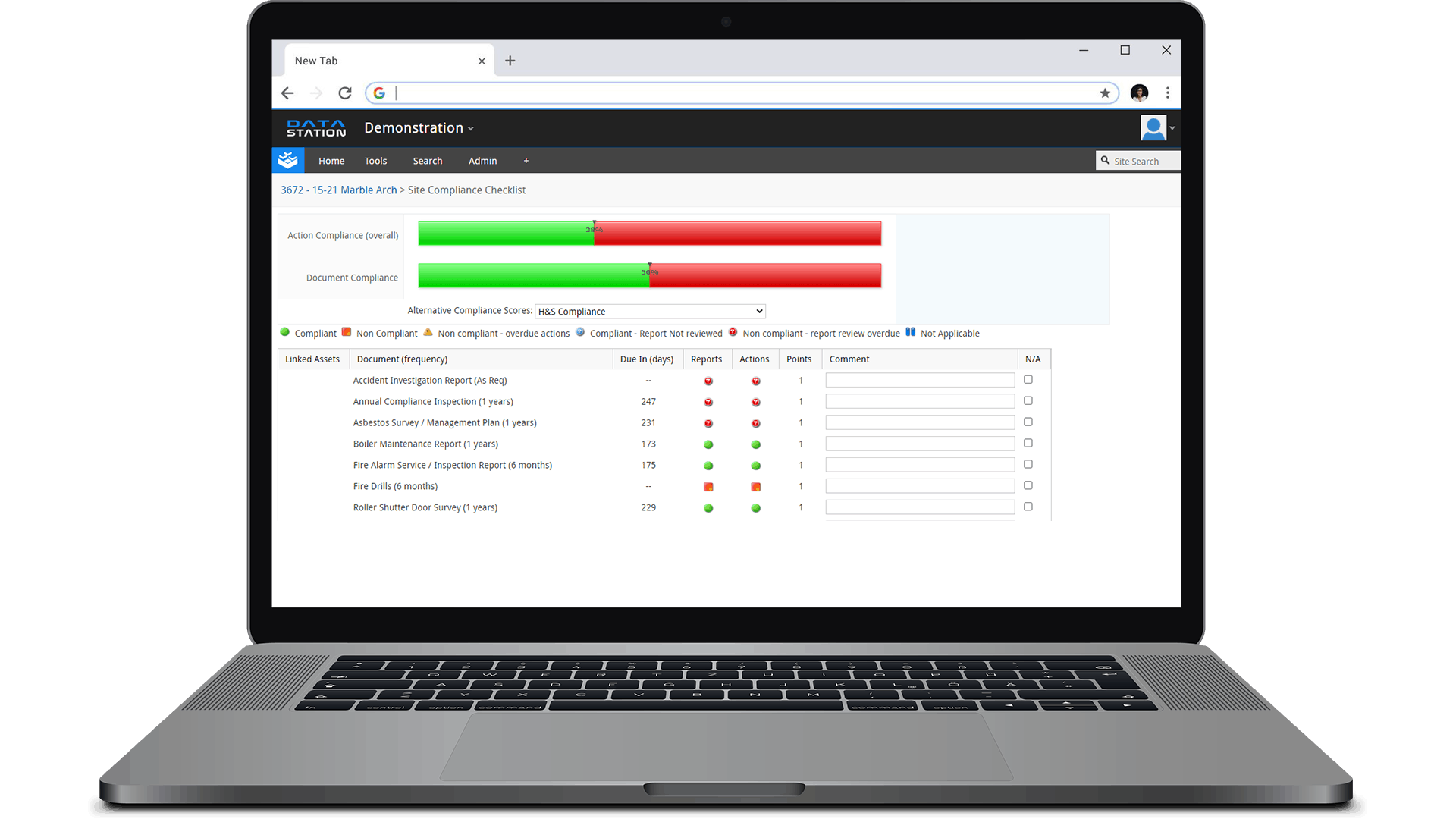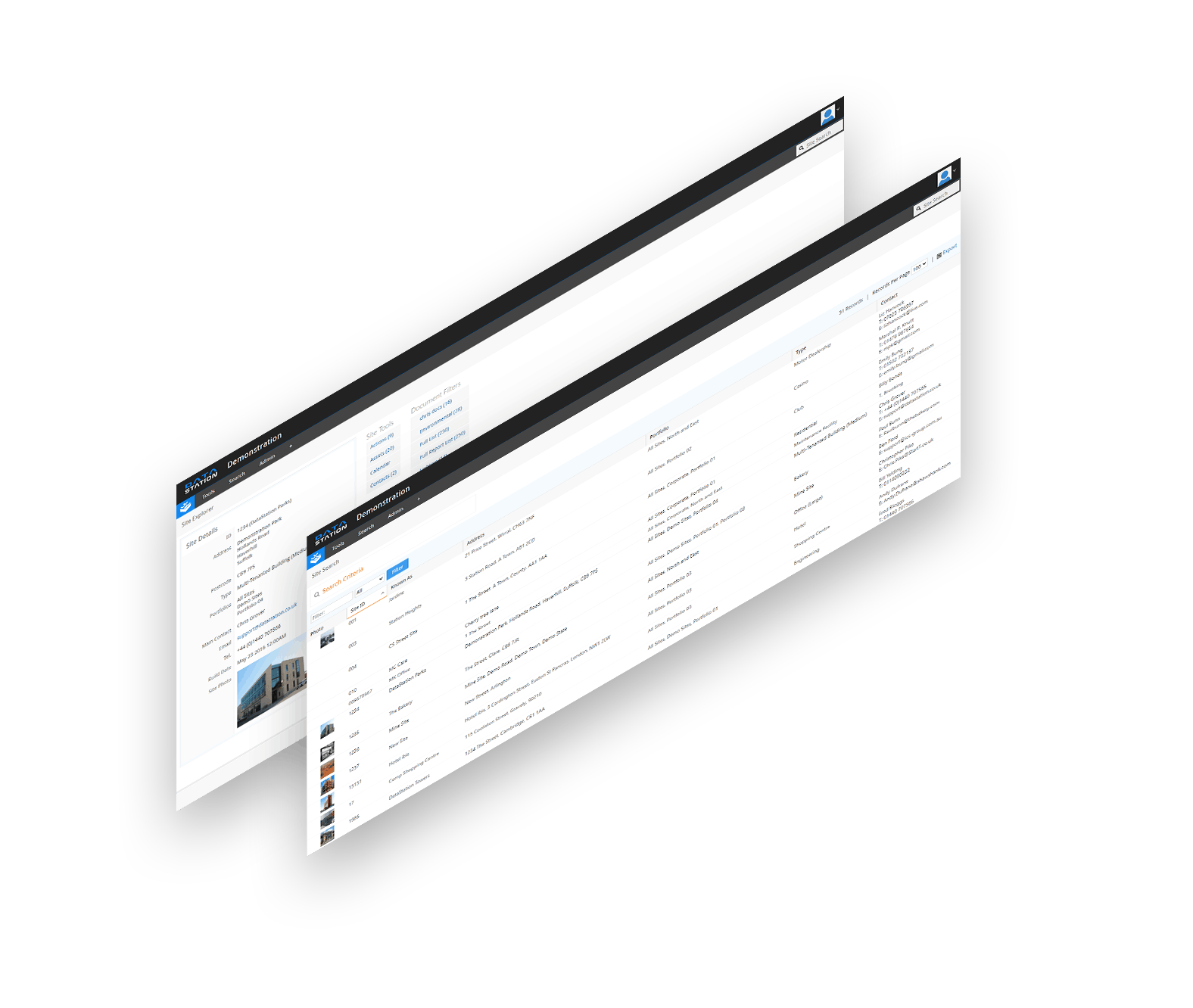 View Compliance across multiple Sites
Powerful site compliance reporting allows a total view of compliance documentation and its status across your entire portfolio.
Even if you have thousands of sites to manage, a simple colour-coded system means you can easily identify any gaps in compliance documentation which site is missing certain documentation and who is responsible.
The compliance report is set up to give you full control of what information is used to compile the compliance score.
This means that it is not just checking on statutory compliance, but also compliance with internal policies and procedures, or even Contractors compliance with their set SLA's.
Alongside the main compliance reports, a suite of Management Reports enable a clearer understanding of what the information within DataStation actually means and what aspects of the document management process could be improved, including the performance of Contractors.
These powerful reports allow you to get the information you need, the way you need it.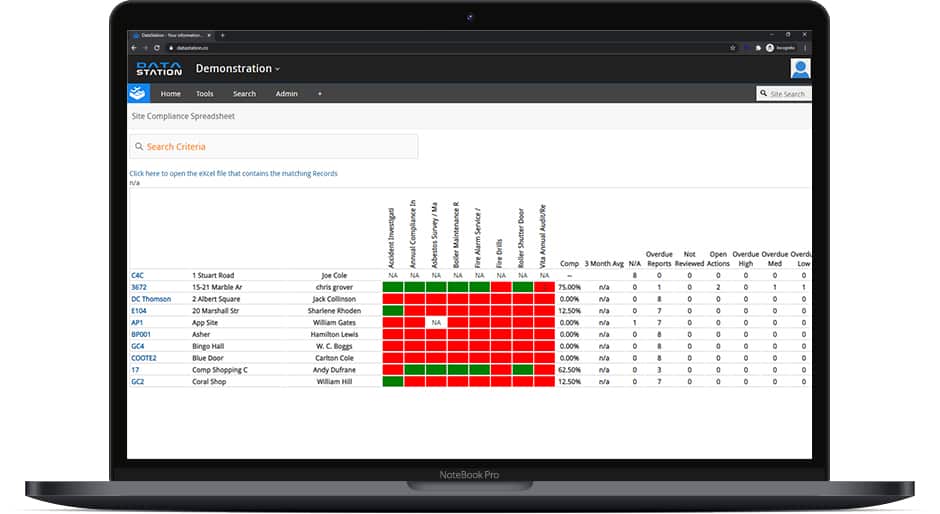 Book a demo or get in touch